Office Hours
Office timetable
Monday to Friday from 9am to 1:30pm and from 2:30 to 6pm
From June to August, from 8am till 2pm
Exhibition and shop
From July to septembre
Monday to Saturday 10am to 2pm and 4:30pm to 8pm
Sundays and holidays: 10am to 2pm
From April to June
Monday to Saturday : 10am to 1:30pm and 3pm to 7pm Sundays and holidays: 10am to 2pm
From October to March
Monday to Saturday 10am to 1:30pm and 3pm to 8pm
Sundays and holidays: 10am to 2pm
---
At Mistral Bonsai we organize all kinds of tours and excursions:
Visits school groups and students
Visits and school workshops
Training of professionals
Visits and family workshops
Visits for people over 65 and/or disabled
Program collaboration with universities and schools
For more information (link to contact page) on the exhibition/ Shop and guided visits phone: +34 977 47 10 22 or [email protected]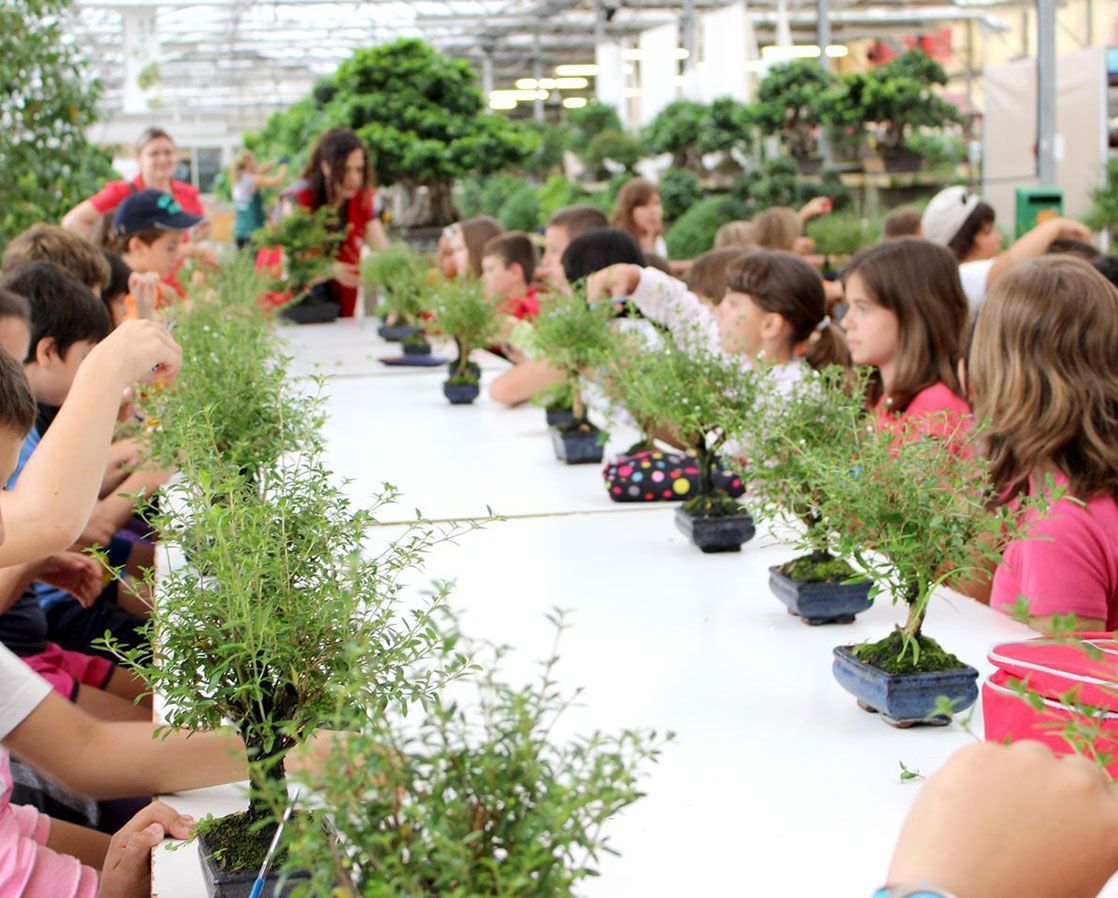 ---
How to get
By Car
From the north, on the AP-7 highway (from Tarragona):
Take exit 39-A – L'Ampolla. Take the N340 towards Castellón and Valencia. A 3 km you will pass in front of our facilities that will be on your left, but you can not turn. You have to follow 500 meters to the indication of Camarles. There, it is possible to make the turn and go back to Mistral Bonsai
From the south via the AP-7 highway (from Castellón):
Take exit 40 – L'Aldea – Tortosa. Take the road C-12 towards L'Aldea. At the traffic lights on the N340, take direction Tarragona and Barcelona. About 5 km, and last signal indicating Camarles, you will find Mistral Bonsai indicated on your right.
By Train
By train: The best option is the station L'Ampolla or L'Aldea and take a taxi. Other nearby towns with railway station are Tortosa and L'Ametlla de Mar.
By Bus
By bus: The best option is to Tortosa and then take a taxi.
By Plane
By plane: Airport / Distance

BCN

El Prat

BCN

Reus

GIR

Costa Brava

VAL

Manises

Distance (km)

156 km

68 km

246 km

192 km
---
Telephone numbers
Train: Information 24 h. +34 902 320 320 www.renfe.com
Bus: Information +34 902 119 814 www.hife.es
Taxi L'Ampolla: Silverio Curto Tomás. Phone: +34 628 897 462
Taxi L'Aldea: Rafael Oliva. Phone: +34 689 50 57 98
Taxi Tortosa: TdTaxi. Phone: +34 902 24 24 00 (24 h.)